So far 54 tornadoes have been reported from today's storm, with Mississippi and Alabama getting the brunt of the storm, as was expected.  Wasn't planning on chasing today (if I was, my plan was to stay at the SE-corner of Missouri last night, and then to follow the storms across the south-central U.S. in the morning).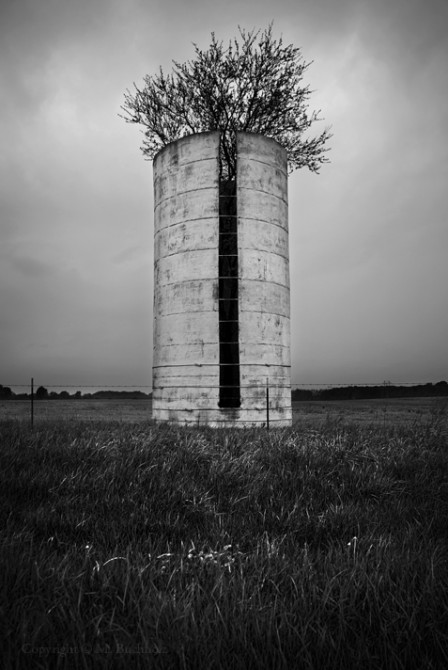 As I figured I was too late to track any of the real activity, I decided to half-explore / half-track the one storm I thought had potential.  I ended up starting in eastern Oklahoma and tracking the storm across Rogers, Arkansas and up through Table Rock Lake to Springfield, Missouri.  While I was surrounded by some very intimidating clouds (below picture was the standard view of the day), I managed today to stay out of the hail and 70+ mph winds this storm recording through careful GPS navigation on my Doppler display.
While there was a clear wall cloud that I tracked for miles, I never positively saw anything touchdown (despite a lot of semi-funnels that were sticking-out).  According to the National Weather Service though, a F0 did in fact touchdown 5-miles east of me at the exact time I was driving through (18:40) and was recorded with 80 mph winds.  I swear I saw a clear funnel at this point while looking over the lake, but it was only two quick looks I got and I shrugged it off as my mind playing tricks on me.  I guess I'll never know.
Another 11 hour day and 600 mile drive.