All photography on this site is available for purchase through a partnership with Fotomoto and PayPal.  Your high-quality print can be customized as you like, and will be professionally shipped to you with no water-marks or other brandings to distract from the image.
To shop through some of my most popular photos, check out my Portfolio. For any other picture, as long as you are using a browser that has JavaScript-enabled, you can follow the steps below to order any image featured on this site:
1. On the top-left above every image is a "Purchase A Print" link.  Click that link to order a print of that particular image: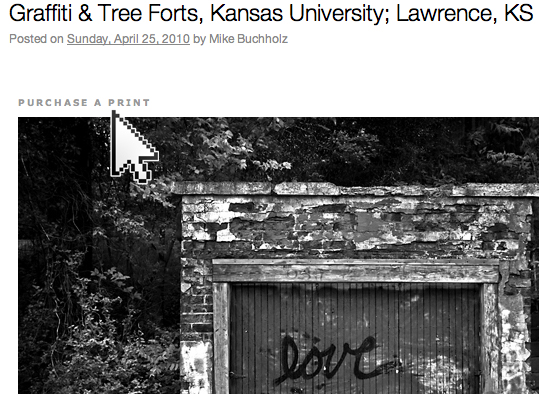 2.  A window will pop-up allowing you to specify the type of print (Premium Print or Canvas), the size, type of paper (matte finish by default), and to place the order by clicking "Add to Cart" when you are finished: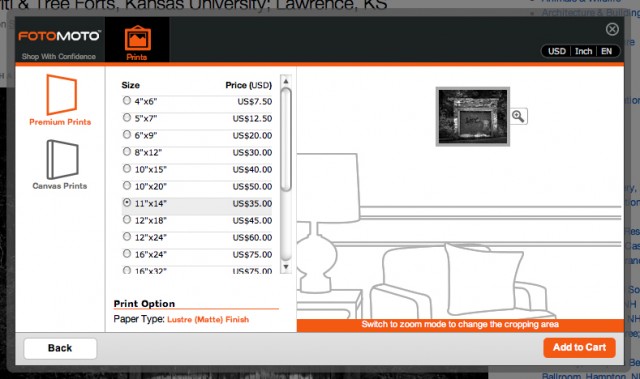 3.  Your cart will then be displayed.  To complete your purchase, select Check Out in the bottom right corner of the window: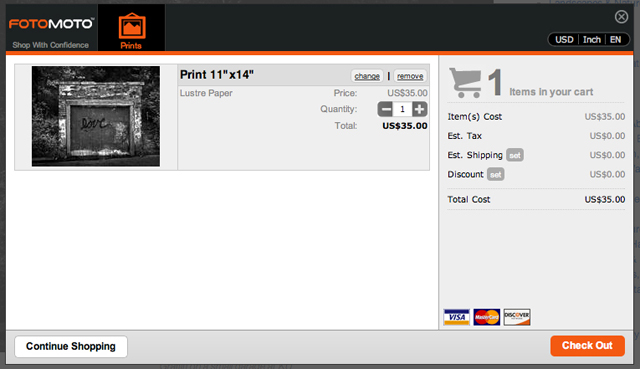 4.  Fill out the address you would like the prints shipped to and press Check Out: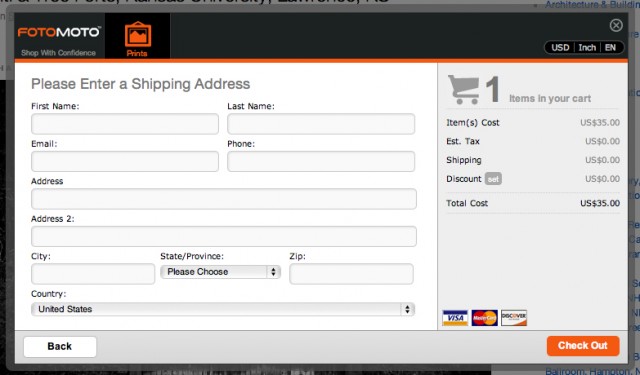 5.  Select your preferred shipping method and press Check Out: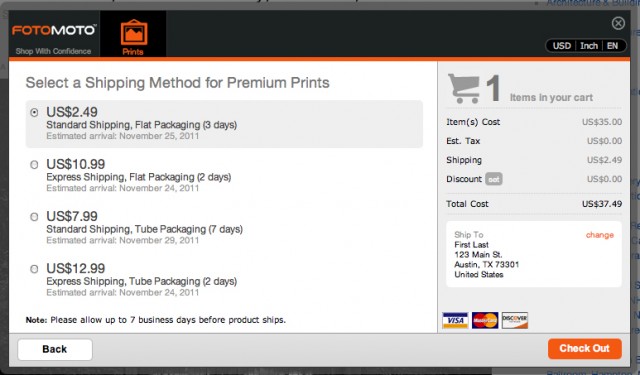 6.  You will then be taken to a Secure site to enter your payment information and complete your order.
Orders typically arrive the same week they are ordered.  Thank you for your support!
Issues: If you have any issues with the ordering process or printing of a print, please contact Fotomoto.