A collection of pictures from this weekend's Boston-Portsmouth Air Show on Pease Airforce Base in Portsmouth, NH:
U.S. Air Force Thunderbirds
"The world-renowned U.S. Air Force Thunderbirds will make a rare appearance in New Hampshire this summer.  Pushing their F-16 Fighting Falcons to the limit in a display of speed, skill, power and precision, the Thunderbirds will thrill you with their legendary show.
The Thunderbirds are the air demonstration squadron of the U.S. Air Force, based at Nellis AFB in Las Vegas, Nevada. The squadron tours the United States and much of the world, performing aerobatic formation and solo flying in specially-marked USAF jet aircraft.
Officers serve a two-year assignment with the squadron, while enlisted personnel serve three to four. Replacements must be trained for about half of the team each year, providing a constant mix of experience. The squadron performs no more than 88 air demonstrations each year and has never canceled a demonstration due to maintenance difficulty.
This year's team is led by Lt Col Case Cunningham, flying the No. 1 jet, leading all air demonstrations and commanding the 120-person squadron. Colonel Cunningham hails from Argyle, Texas."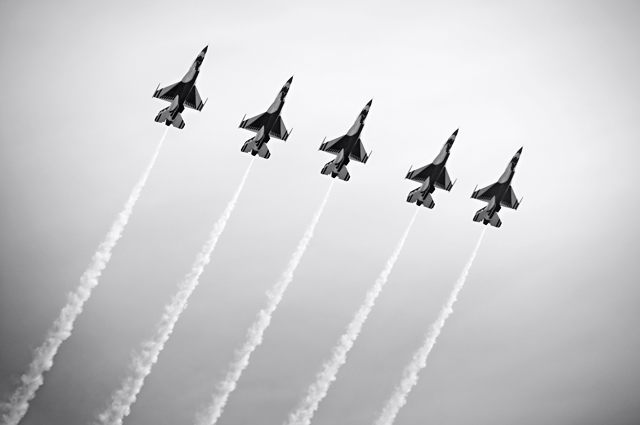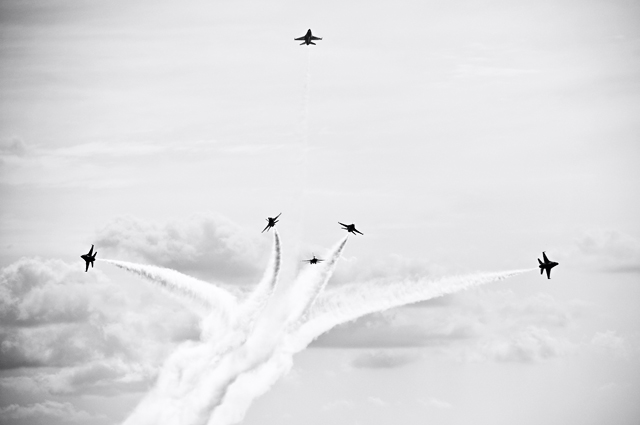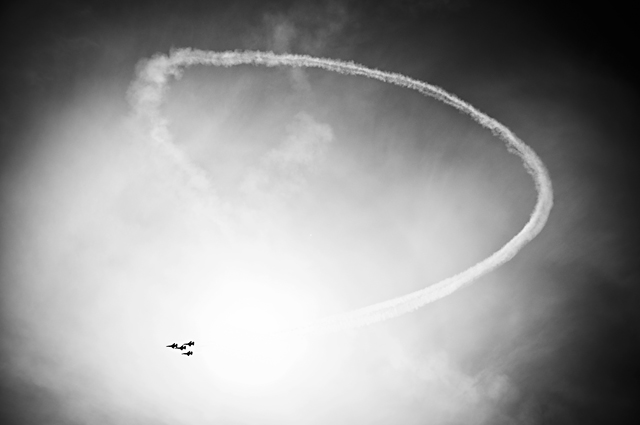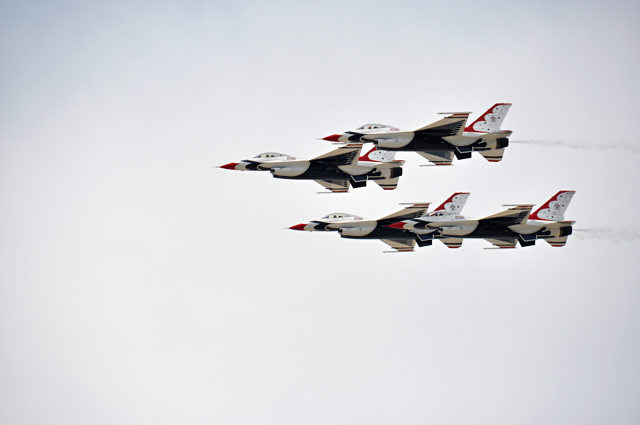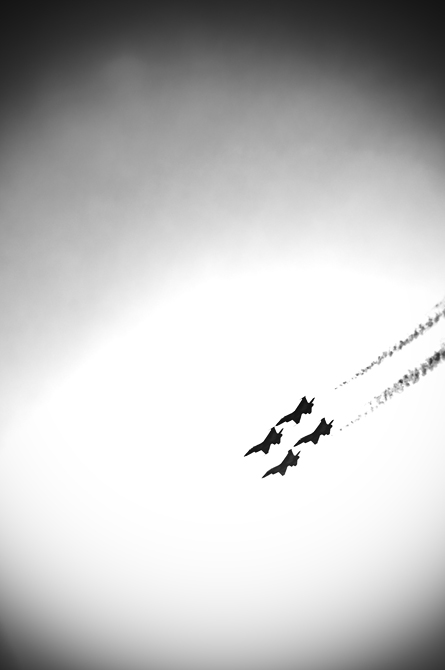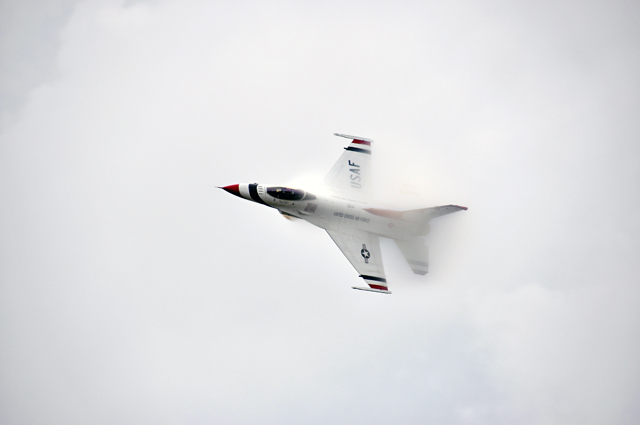 Team AeroShell
"The AeroShell Team has been performing for over twenty years, amassing thousands of hours in front of air show fans all over the country. The aircraft flown by AeroShell is the North American AT-6 Texan, aka "The Pilot Maker."
The AT-6 was brought to life in 1938 and was originally designed to be a basic trainer for the U.S. Army Air Corps.  The Texan became the primary training platform for all U.S.  airmen in World War II, and these aircraft are still used today as basic trainers and light attack aircraft by the air forces of 22 different countries.  AeroShell is sure to wow crowds with their signature aerobatic movements."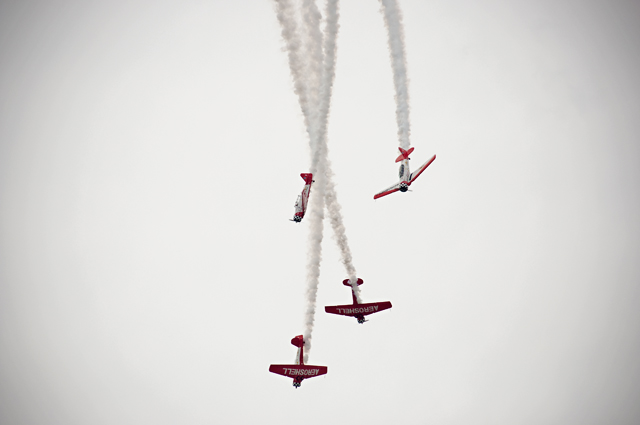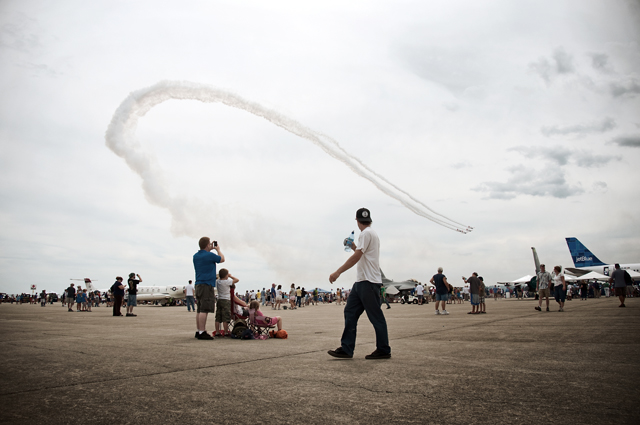 Team Heavy Metal
"Heavy Metal Jet Team is a five-ship aerobatic civilian owned jet team and sponsored by United Bank Card, Inc (UBC).
The team is brand new to the air show circuit this year and is sure to provide an exciting show. With four L-39's and one T-33 all in the Arctic camouflage paint scheme, the Lancaster, PA based Heavy Metal Jet Team will be an exciting addition to this year's Service Credit Union Boston – Portsmouth Air Show. Heavy Metal Jet Team will be dedicating its first season on the North American air show circuit in 2011 to the Make-A-Wish Foundation.
The team's members and United Bank Card representatives will be working with local Make-A-Wish® chapters at the air shows and other venues where the team will be appearing to raise awareness of the organization's work and promote its efforts to grant wishes to children with life-threatening medical conditions.
The team flies four Aero Vodochovy L-39's and one Canadair built T-33. The L-39 Albatros is a single-engine two-seat jet training aircraft, primarily designed for basic and advanced training, including weapon delivery practicing, with secondary light combat capability. The Canadair T-33 was built on license from Lockheed for the Royal Canadian Air Force (RCAF). It was used in service with the RCAF from the 1950's until April of 2005 when the last T-33's were retired by the RCAF."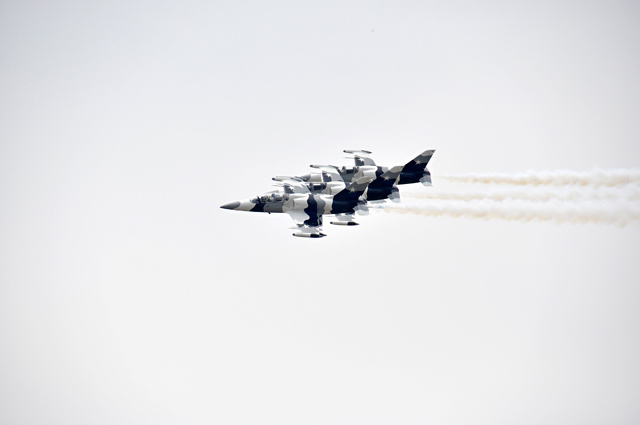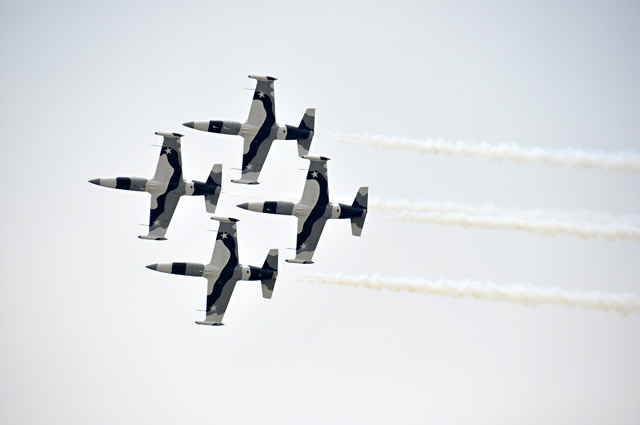 USN F/A-18 Super Hornet
"The U.S. Navy's top fighter and attack aircraft, the F/A-18 Super Hornet will captivate fans with its powerful, precise demonstration. The F/A-18, an all-weather aircraft, is used as an attack aircraft as well as a fighter. In its fighter mode, the F/A-18 is used primarily as a fighter escort and for fleet air defense; in its attack mode, it is used for force projection, interdiction and close and deep air support.
This year's team will be the West Coast Demonstration Team from VFA-122 "Flying Eagles" based at NAS Lenmoore, California, flying the F/A-18F Super Hornet.
The F/A-18 demonstrated its capabilities and versatility during Operation Desert Storm, shooting down enemy fighters and subsequently bombing enemy targets with the same aircraft on the same mission, and breaking all records for tactical aircraft in availability, reliability, and maintainability."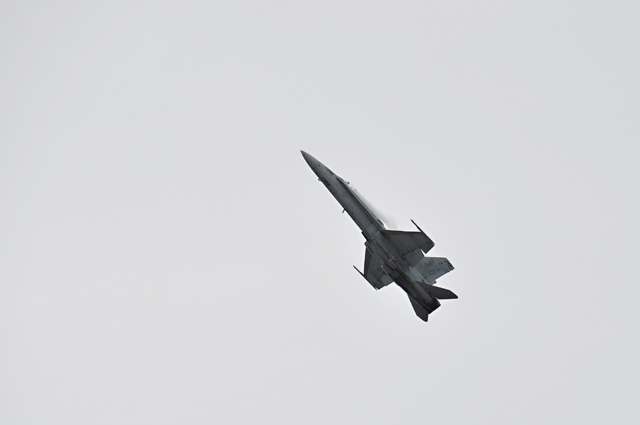 – Write-ups from 2011 Boston-Portsmouth Air Show Program